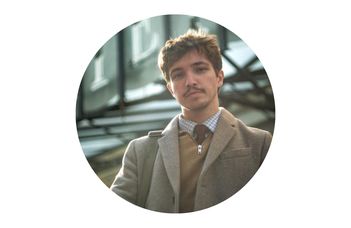 András Juhász
Research Assistant
I joined the ELTE Babylab during the autumn of 2022, where I currently support the team's work as a research assistant. My key responsibilities include administrative duties, English translations and proofreading, as well as arranging and conducting behavioural experiments.

My interest in cognitive developmental psychology began during my early years at university. I'm grateful that I now get to compliment my previous studies with valuable hands-on experience.

I completed my Psychology BSc at University College Dublin, Ireland in May of 2022. I plan to continue my further studies in the UK, in one of the clinical doctorate (D.Clin.Psy) programmes of the NHS.