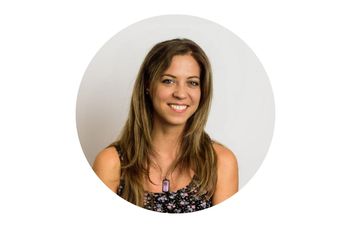 Dr. Oláh Kata
Kutató, Adjunktus
A kutatásaim során azt a kérdést vizsgálom, hogy a kisgyermekek hogyan dolgozzák fel a szociális környezetükkel kapcsolatos információkat, illetve hogyan segíti a fejlődésüket mind a közvetlen, mind a tágabb társas közeg. Ezen belül is kutatásaink elsősorban a következő kérdések megválaszolására irányulnak: mikortól értik meg azt a gyerekek, hogy az emberi társadalmak csoportokba szerveződnek, és az egyes csoportokban a tagok viselkedését eltérő normák irányíthatják? Hogyan sajátítanak el a gyerekek információt másoktól, és a tanulási folyamatokat mennyiben befolyásolják a tanító személy különböző tulajdonságai? Hogyan értik meg a gyerekek, hogy mások fejében a sajátjukétól eltérő információk, vélekedések lehetnek, és a másik viselkedését ennek tükrében kell értelmezni?
Elérhetőség:
(36-1) 461-2600/5610
olah.katalin@ppk.elte.hu
Oktatott kurzusok, témavezetés
Oktatott kurzusok:
Kognitív Pszichológia 2. (PSZB17-112)
Kutatási terepgyakorlat az általános pszichológia területén (PSZB17-114)
Kutatási terepgyakorlat a fejlődéspszichológia területén (PSZB17-222)
Szociális kogníció és tudat (PSZM17-KF-105)
Introduction to Cognitive Psychology for Linguists (Bécsi Egyetem)
Témavezetések:
Terepgyakorlat, illetve szakdolgozati munka keretében a szociális megismerés különböző területeit érintő kutatásokba lehet bekapcsolódni. Elsősorban a következő témákkal foglalkozunk mind gyerekek, mind felnőttek esetében: társadalmi kategorizáció, társas tanulás, tudatelmélet, illetve ezek kapcsolata. Alapvetően viselkedéses vizsgálatokba lehet bekapcsolódni (gyerekeknél pl. utánzás, egyszerű választási helyzetek, nézési idő elemzése; felnőtteknél reakcióidő-mérés, emlékezeti feladatok).
---
Publikációk
Előkészületben:
Elek, L., Király I., Szűcs R., Oláh K., & Elekes F. Linguistic but not minimal group membership modulates spontaneous level-2 perspective interference in 8-year-old children. OSF https://osf.io/7qtjs/
Oláh, K., Király, I. (in press). Can group representations based on relational cues warrant the rich inferences typically drawn from group membership? A Commentary on 'Towards a computational theory of social groups: A finite set of cognitive primitives for representing any and all social groups in the context of conflict'. Behavioral and Brain Sciences
Oláh K., Elekes F., Király I.: Creating a shared representational space. PsycArXiv: 10.31234/osf.io/g2z74
---
2022
Bródy, G., Oláh, K., Király, I., Biró S (2022). Individuation of Agents Based on their Psychological Properties in 10-month-old Infants. Infancy, https://doi.org/10.1111/infa.12472
Oláh, K., Király, I. (2022). Representing Social Categories Based on Shared Cultural Knowledge in Adults. Quarterly Journal of Experimental Psychology, 2022 Feb 25;17470218221079206. doi: 10.1177/17470218221079206.
---
2021
Kiss, O., Oláh, K., Fehér, L. J., & Topál, J. (2021). Social categorization based on permanent versus transient visual traits in neurotypical children and children with autism spectrum disorder. Scientific reports, 11(1), 1-12.
Petõ, R., Oláh, K., & Király, I. (2021). Two-Year-Old Children Expect Native, but Not Foreign Speakers to Use the Same Tool for the Same Purpose. Frontiers in Psychology, 12.
---
2020
Király, I., & Oláh, K. (2020). Action selection in imitation: why do we still need the teleological stance? Commentary on 'The teleological stance: Past, present, and future'by Juvrud and Gredeback. Developmental Science, e12972-e12972.
Pető, R., Elekes, F., Oláh, K. & Király, I. (2020). Apró lépésekkel egy empatikus multikulturális világ felé a szociális kategorizáció társas tanulásban játszott kiemelkedő szerepe révén. Psychiatria Hungarica
---
2019
Oláh, K., & Király, I. (2019). Young Children Selectively Imitate Models Conforming to Social Norms. Frontiers in psychology, 10.
Gergely, A., Petró, E., Oláh, K., & Topál, J. (2019). Auditory–Visual Matching of Conspecifics and Non-Conspecifics by Dogs and Human Infants. Animals, 9(1), 17.
---
2018
Galambos, Á., Turcsán, B., Oláh, K., Elekes, F., Gergely, A., Király, I., & Topal, J. (2018). Visual fixation patterns during viewing of half-face stimuli in adults: an eye-tracking study. Frontiers in Psychology, 9, 2478.
Király, I., Oláh, K., Csibra, G., Kovács, Á. M. (2018). Retrospective attribution of false beliefs in 3-year-old children, Proceedings of the National Academy of Sciences. 115 (45), 11477–11482.
Király, I. & Oláh, K. (2018). Rational Imitation. In: Vonk, J. & Shackelford, T. (eds.) Encyclopedia of Animal Cognition and Behavior. Springer.
Pető, R., Elekes, F., Oláh, K., & Király, I. (2018). Learning how to use a tool: Mutually exclusive tool–function mappings are selectively acquired from linguistic in-group models. Journal of experimental child psychology, 171, 99-112.
---
2017
Oláh, K., Topál, J., Kovács, K., Kis, A., Koller, D., Park, S. Y., & Virányi, Z. (2017). Gaze- following and reaction to an aversive social interaction have corresponding associations with variation in the OXTR gene in dogs but not in human infants. Frontiers in psychology, 8.
---
2016
Broesch, T., Rochat, P., Olah, K., Broesch, J., & Henrich, J. (2016). Similarities and Differences in Maternal Responsiveness in Three Societies: Evidence From Fiji, Kenya, and the United States. Child development, 87(3), 700-711.
Oláh, K., Elekes, F., Pető, R., Peres, K., & Király, I. (2016). 3-Year-Old Children Selectively Generalize Object Functions Following a Demonstration from a Linguistic In-group Member: Evidence from the Phenomenon of Scale Error. Frontiers In Psychology, 7.
Oláh, K., Elekes, F., Turcsán, B., Kis, O., & Topál, J. (2016). Social Pre-treatment Modulates Attention Allocation to Transient and Stable Object Properties. Frontiers in psychology, 7.
---
2015
Oláh, K., Kupán, K., Csík, A., Király, I., & Topál, J. (2015). Feature or location? Infants and adults adopt different strategies to search for a hidden toy in an ambiguous task. Infant Behavior And Development, 41, 73-79.
Kushnick, G., Hanowell, B., Kim, J. H., Langstieh, B., Magnano, V., & Oláh, K. (2015). Experimental evidence for convergent evolution of maternal care heuristics in industrialized and small-scale populations. Royal Society open science, 2(6), 140518.
---
2014
Oláh, K., Elekes, F., Brody, G., Király, I. (2014). Social Category Formation Is Induced by Cues of Sharing Knowledge in Young Children. PLoS ONE, 9(7).
Sümegi, Z., Oláh, K., & Topál, J. (2014). Emotional contagion in dogs as measured by change in cognitive task performance. Applied Animal Behaviour Science, 160, 106-115.
Topál, J., Kis, A. & Oláh, K. (2014) Dogs' Sensitivity to Human Ostensive Cues: A Unique Adaptation? In: Kaminski, J. & Marshall-Pescini, S. (eds). The Social Dog.
---
2012
Oláh, K., Elekes, F., Bródy, G. & Király, I. (2012). Social categorization in early childhood: the significance of shared knowledge. In: Mosaics on Memory Development and Cultural Learning, Department of Cognitive Psychology, ELTE, Budapest
---